Dr Sean, PhB Bio
ACOUSTIC BLUES, ROCK 'n' ROLL, MEMPHIS SOUL, FINGERSTYLE GUITAR!!
Sean Fullerton has been a successful musician, singer/songwriter, recording engineer and producer since 1995. Specializing in Acoustic Blues, Rock, Folk, Memphis Soul and Fingerstyle Guitar using 6 String, 12 String and resonator guitars, harmonicas, live and pre-recorded guitar looping, Bose and UltraSound sound systems, Sean performs in a wide variety of venues and for many weddings, parties, charitable and corporate events throughout New England.
Fullerton was voted the 2010 Worcester Music Awards "Best Solo Act". Since then, he has been nominated for...
"Best Blues/R&B Act" in 2010 and 2011
"Best Solo Act" in 2012
"Best Blues/R&B Act" and "Best Solo Act" in 2015
"Best Solo Act" in 2016
Other projects Sean's currently involved with include...
"Creeque Alley" is an Acoustic duo tribute to the Americana Folk Revival and Feel Great music of the 60's, covering Traditional Folk, Folk/Rock and 'Flower Power' pop hits from 1965-1969, featuring Sean and Dan Kirouac.
What can one expect when hiring Sean Fullerton? A competent and professional musician/singer, professional grade equipment, punctuality, and flexibility. Sean's live shows are fun, exciting, and audience participation is always encouraged!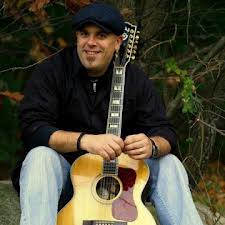 Courtesy of Nikilette Walker Photography